CLOSING THE GAP BETWEEN DESIGN AND REALITY
With CES on the horizon, engineering simulation platform Ansys came to Catalyst with two key goals for their exhibit: pushing public elements, such as demos and content, towards the approach corner of the booth, and providing private meeting spaces for clients. The result was a bold, thoughtful structure supported by clean architecture and distinct branding.
Project
CES Exhibit
Industry
Engineering & Simulation
Services Provided
Turnkey Service
Design
Fabrication
EXCITING IMAGINATION & GENERATING CROWDS
Problem No.1 was answered with a large LED wall fronted with hanging VR devices to generate curiosity and excitement at the approach corner. Problem No.2 was addressed with quiet breakout areas where Ansys could drive both leads and conversions on the show floor. Catalyst's design, however, accomplished much more than those two objectives by successfully immersing attendees in the world of Ansys.
using architecture to build brand excitement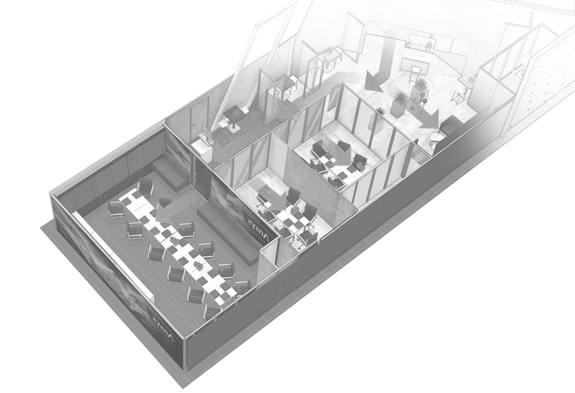 Above the exhibit hovered a lateral, three-dimensional, triangular sign that made an iconic statement in harmony with the Ansys brand. This element filled in negative space on the approach and helped inform the architecture for the rest of the space.
Further, futuristic structural elements were illuminated and lined with a gold stripe inspired by the "A" in the Ansys logo, and the exhibit incorporated tones of concrete and wood to draw a metaphorical bridge between technological capability and the natural forces driving it forward.
enhancing the in-person experience
TOUCH
03
Multi-Angle Video Wall
03
Multi-Angle Video Wall
Read More
TOUCH
05
Executive Meeting Room
05
Executive Meeting Room
View