BYTE-SIZED INNOVATION
Software developer Malwarebytes wanted something bold and young to drive brand awareness at RSA 2022 and help depict their sole mission — to rid the world of malware for businesses and consumers alike. Additionally, Malwarebytes wanted to standout through messaging by translating the technical aspects of their product into an easy-to-understand, byte-sized format while conveying their mission simultaneously.
Project
RSA Conference
Industry
Cybersecurity
Services Provided
Turnkey Service
Design
Fabrication
IMMERSIVE EXPERIENCE
With messaging at the core of Catalyst's design strategy, this exhibit incorporated a stylish graphic communication system to lead visitors on their discovery tour through the brand space. It also integrated video walls into the structure to create optical accents and visualize the brand message.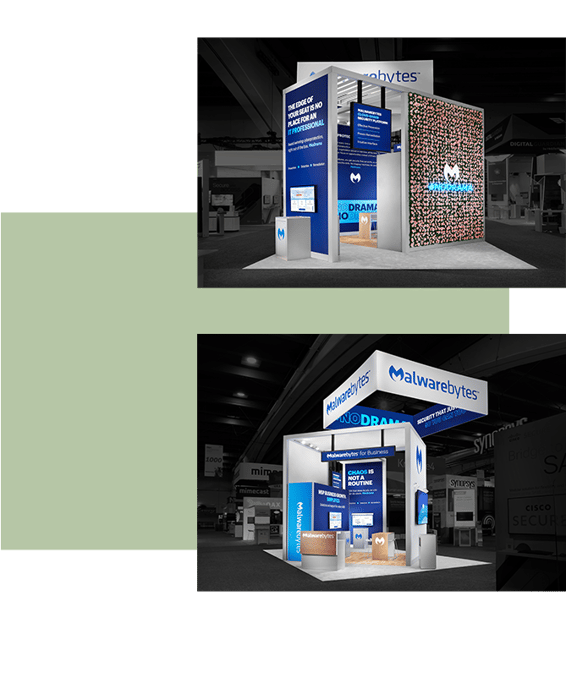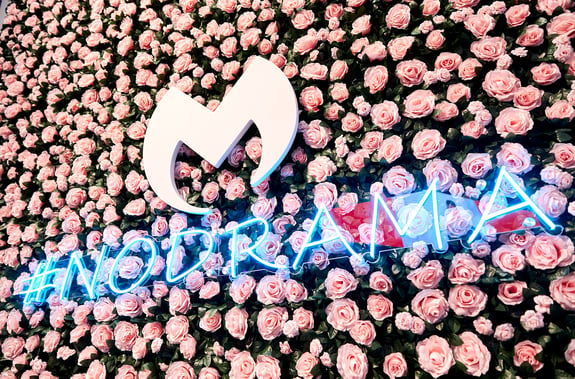 TRANSFORMING INTERACTIONS
Catalyst created a space that was high quality and uniform — modern and high-tech yet welcoming. The exhibit allocated most of its floorplan to open collaborative spaces with a fun #NoDrama wall where attendees were given polaroids as a give-away, which ultimately yielded substantial engagement and leads for Malwarebytes.
TOUCH
02
Customer Engagement
View
TOUCH
04
Branded Architecture
View