The Plastic Industry Association's (PLASTICS) flagship tradeshow NPE has been the epicenter of plastics innovation and collaboration for more than 70 years, bringing together the industry's brightest visionaries, creators, and thought leaders from across the globe to showcase the groundbreaking advancements in plastics.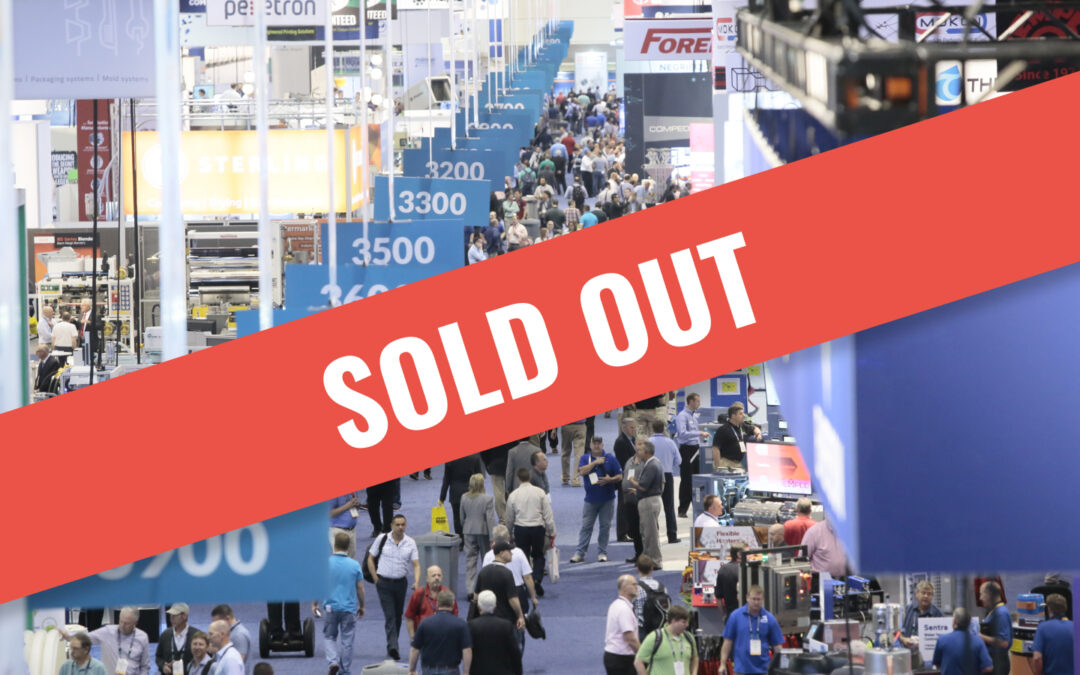 This year, the stage is set for record-breaking attendance at NPE2024, with a sold-out show floor nearly a full year ahead of its opening day, and a projected 55,000+ show-goers. It is an
opportunity for brands to get in front of more than 55,000 decision-makers and influencers, but in order to ride that momentum, exhibitors must exercise 5 key booth development strategies:
Command the Show Floor
Optimize Services with Your Exhibit Partner
Focus on Flow
Create an Oasis for Your Customers
Lean into Sustainability

Bring Product: NPE will return in 2024 after a six-year hiatus, through which the plastics industry had a lot of time to evolve. As a result, attendees will be itching to see new products and equipment, so failure to meet that need will result in a catastrophic failure overall. In recent shows, cautious spending, and a lack of exhibitor participation and product due to the impact of COVID have resulted in wildly unsuccessful events. Bringing product to show is not a recommendation, it is an absolute necessity. And with over 1 million square feet of exhibit space occupied by more than 2,000 exhibiting companies, that still won't be enough to drive ROI.
Get Noticed: In order to stand out among the competition, it is crucial to create an exhibit space that truly distinguishes itself and the brand it represents. The crowded, high-energy environment will make it nearly impossible for attendees to look at an exhibit with a direct line of sight. So instead of being swallowed by the sea of chaos with 6ft folding tables and branded pens, exhibitors should work with their exhibit partners to better understand the unique aspects of this particular event space from both a design and logistics perspective. A voluminous presence can be achieved with elements like hanging perimeter signs and opaque architecture, but the most cost-effective approach to this design will vary from show to show, and from city to city.

Physical Over Digital: Additionally, effectively capturing attention and delivering information at NPE2024 will demand a careful balance of digital and physical elements. While motion and interactive displays can attract attention, combining excessive digital features can be costly and less effective. Utilizing QR codes for deeper information on attendees' own devices is a popular and convenient method, replacing the need for printed literature. However, it is crucial not to overwhelm attendees with excessive digital presentations, as they seek a face-to-face environment to engage with physical products. Digital tools should complement and enhance the in-person experience, allowing salespeople to interact and guide attendees without losing visual contact.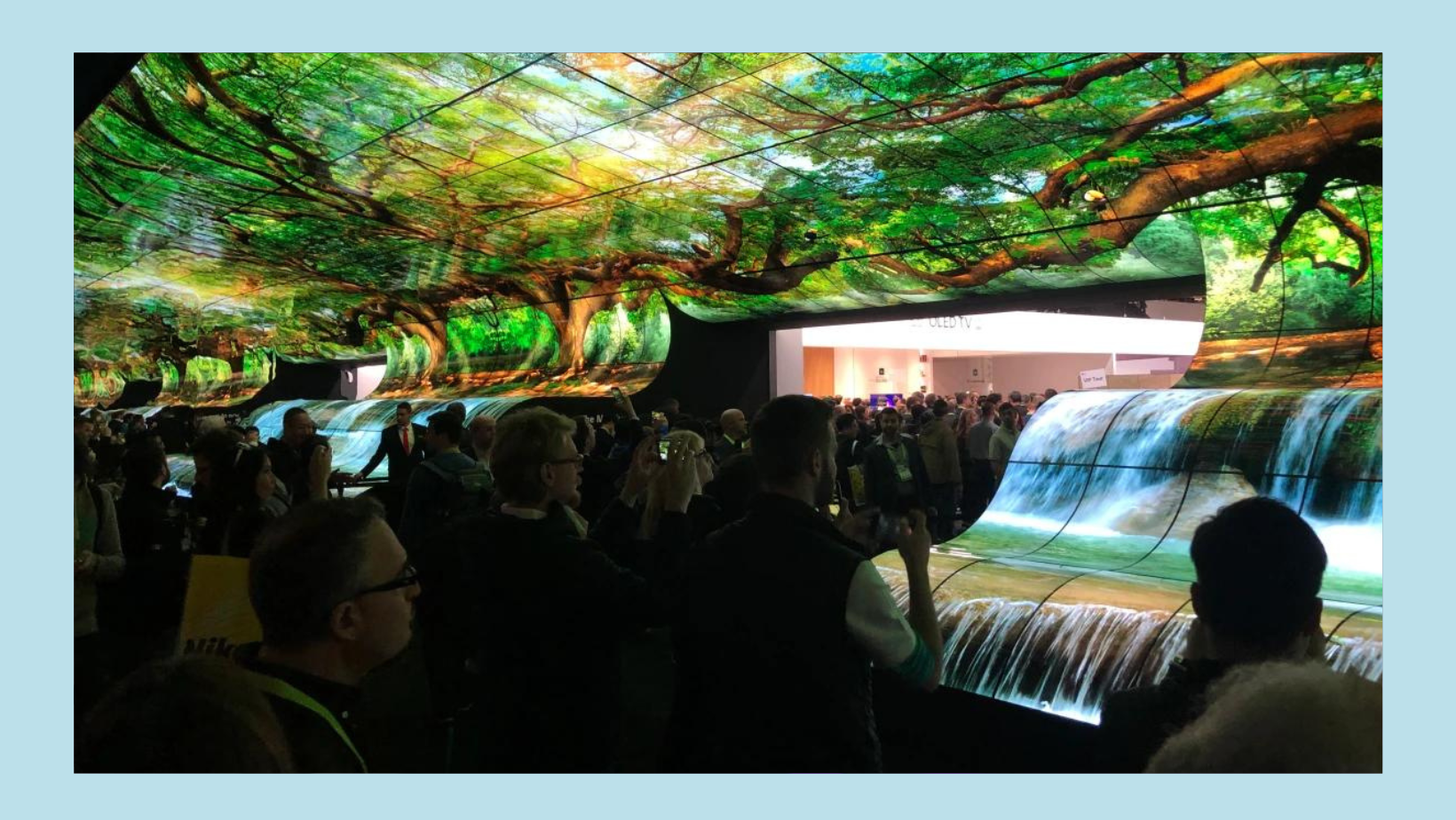 Optimize Budget: The two-pronged approach to exhibiting at NPE2024 will require a partner that not only understands what it takes to command the show floor, but that also knows how
to tailor the exhibit to the specific rules and dynamics of the hosting city. NPE2024 will take place at the Orange County Convention Center in Orlando, Florida, where hanging is very cost-effective. Suspended perimeter signs and floating displays will yield better ROI at this particular show without cluttering the real estate or incurring unnecessary costs to achieve the same outcome.

Further, the booth must be optimized for the unique regulatory environment, such as the union rules in Florida, where labor companies handle above-ground graphics and electricians have distinct responsibilities. Savings and efficiencies can be achieved by understanding the city's services and characteristics, particularly in vacation destinations like Orlando. It's important to create an unfettered experience that allows attendees to quickly gather information and materials while accommodating their vacation plans and family commitments. The exhibit partner should be the expert in maximizing booth optimization, paying attention to potential cost and time-saving opportunities in every facet of the booth development.

Know Your Audience: Creating a well-designed flow within the exhibit space is imperative to its success, offering multiple ways for interaction and catering to different types of attendees. For C-suite executives, a guided walkthrough with clear points of interest is important for quickly grasping the key concepts. On the other hand, self-guided experiences should provide in-depth technical information and interactive elements for those who spend more time exploring.
Create a Narrative: In addition to the flow of the walkthrough, the duration of the experience, the ultimate destination, and the takeaways for attendees are also critically important. Placing attractive machines on the perimeter can draw people into the space, while moving further inside can provide more focused business information. Further, the center of the
exhibit can feature an enclosed conference room, offering privacy for deeper discussions, and this basic layout ensures a progression from attention-grabbing elements to business-focused areas within the exhibit space.

Respect Your Audience: Considering the high number of attendees and exhibitors, it's essential to have a dedicated high-level executive meeting room with features like enclosed ceilings, sound dampening, air conditioning, monitors, and high-end textures to facilitate productive discussions. The focus is on keeping decision-makers engaged and providing a purposeful environment that fosters business interactions. While attendance numbers may be lower, the emphasis is on attracting infl uential individuals with substantial budgets who prioritize effi cient engagement rather than fl ashy gimmicks, tailoring the booth to suit their needs. The C-suite also needs privacy and doesn't want its competitors to see who they're talking to.
At a Glance: Decision-Makers at NPE2024
90% of attendees are purchasers for unique companies
50% are management-level or C-suite
71% are decision-makers or influencers
32% have purchasing budgets of at least $1M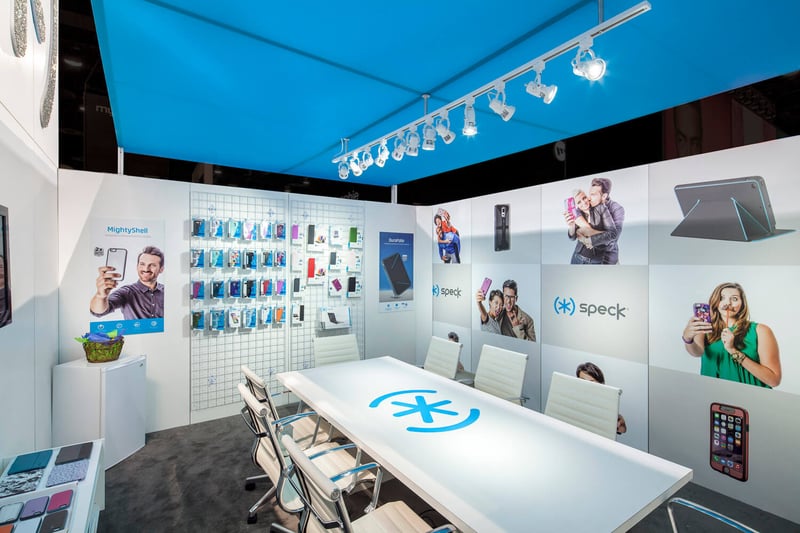 Additionally, just because the C-suite is attending the show doesn't mean day-to-day operations halt. They are still running a company, and it is essential to provide them with amenities that enable them to manage their business while attending the show. This includes spaces to make phone calls, charging stations for their phones and laptops, and areas where they can attend to their daily tasks and responsibilities. Accommodating their needs and providing convenient, business-oriented facilities within the exhibit space will greatly benefi t these executives and keep them in the space longer.

Go Green: In 2024, the plastics industry is placing an unprecedented emphasis on sustainability, which will be represented at NPE2024 through the combined eff orts of PLASTICS and the show's attendees.
Sustainability in exhibit design involves two aspects: environmental considerations and circular economics, including recycling waste. Emphasizing the use of recycled materials and highlighting your sustainability story is essential. Incorporating green walls or greenery in the booth can create an immediate association with environmental consciousness. This can be complemented with interactive elements like touchscreen kiosks to showcase sustainability initiatives and eco-friendly materials. Additionally, using recycled materials, such as
aluminum in rental exhibits, aligns with the principles of tier-one recycling. It's important to explore materials that are more organic and environmentally friendly to convey the commitment to sustainability in graphics and booth design.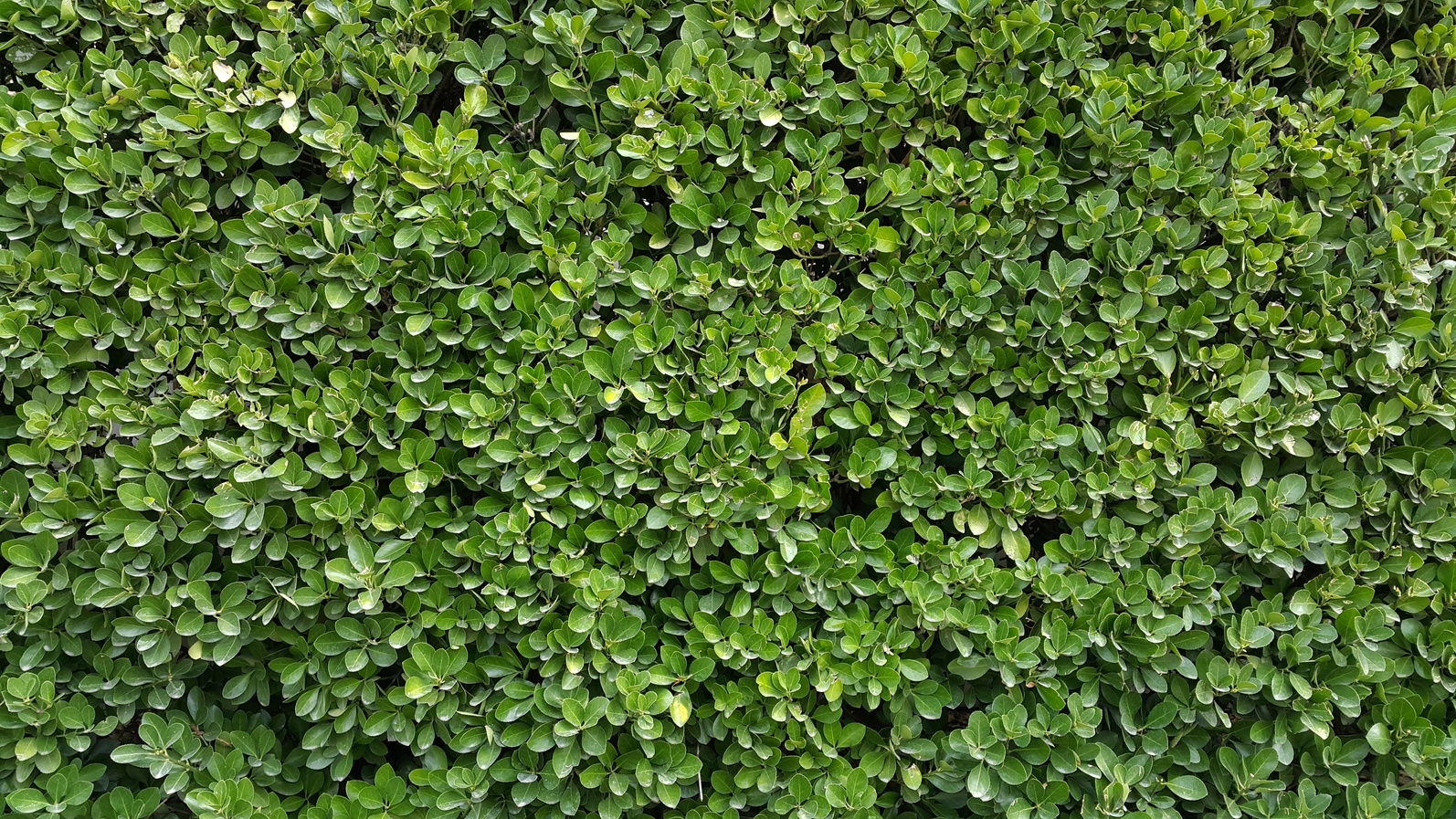 With a collective commitment to drive positive change, industry leaders are spearheading innovative solutions that prioritize sustainability at every stage of the plastics lifecycle. From the development of eco-friendly materials and packaging alternatives to the implementation of circular economy models, the focus is on minimizing waste, reducing carbon footprint, and promoting recycling and reuse.

Sustainability By The Numbers


2018 set the bar for sustainability initiatives at NPE2024, which is boasting a 100% diversion rate goal for plastic scraps:

607 tons of plastics scrap generated at NPE2018
89% of it was recycled at NPE2018
This resulted in 535 tons of plastic scraps being diverted from landfill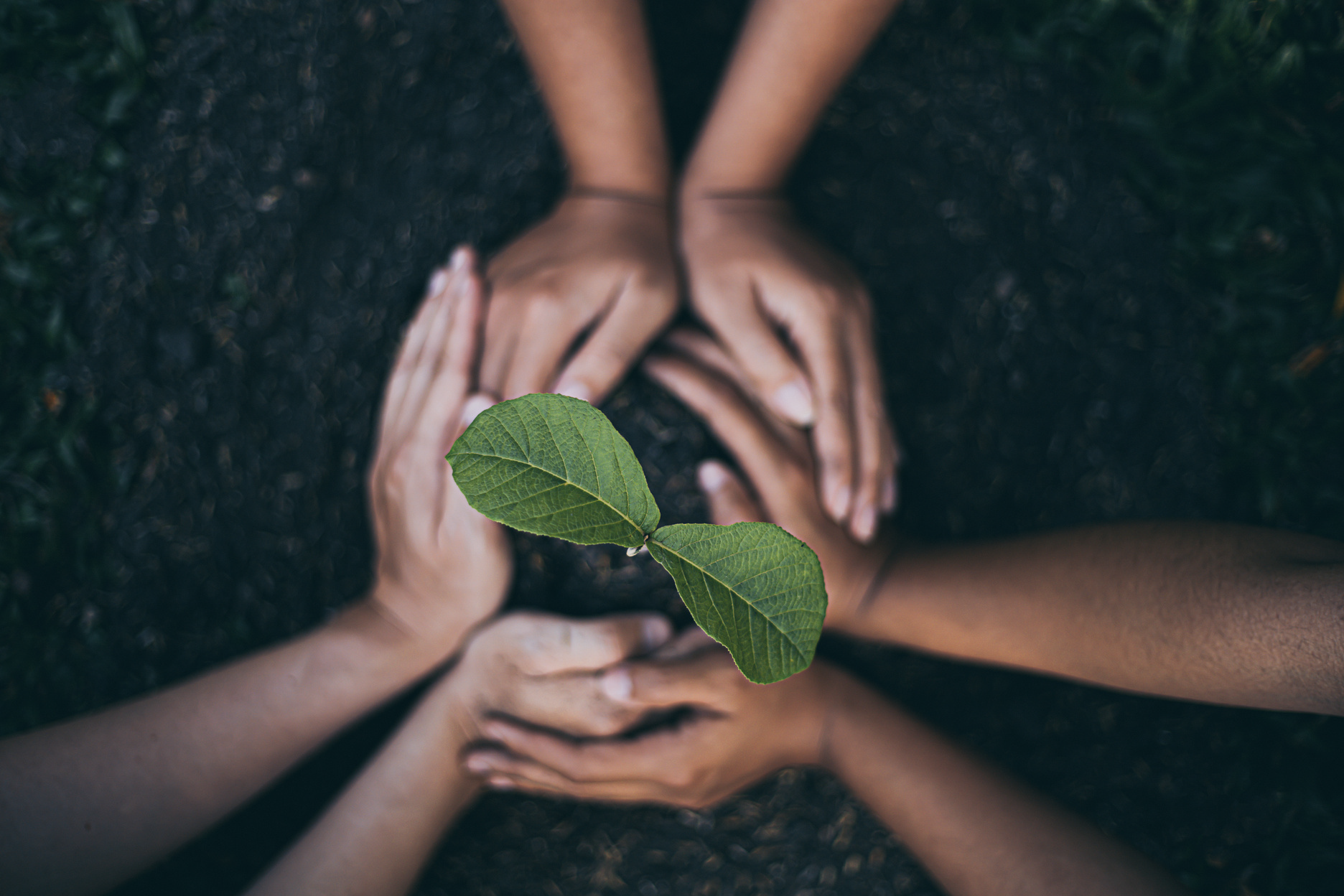 Partner with an exhibit company that can help you navigate the unique challenges and opportunities at every show.
NPE2024 stands as a reimagined focal point event for the plastics industry — a catalyst for organizations to leverage innovation, drive significant business expansion, and contribute to a more sustainable economy. This show has been, and will continue to be, a must-attend event for any company that relies on plastics as a key component of their business model, but brands will not see the results they desire unless they can employ these 5 strategies in the booth development process.
Catalyst Exhibits understands what it takes to command the show floor, create flow, keep the C-suite in your space, optimize services, and align brands with sustainability.
CONTACT THE AUTHORS
Kathryn Duklas
Senior Account Executive

kduklas@catalystexhibit.com
262.764.5165
Brad Capps
Senior Account Executive

bcapps@catalystexhibit.com
262.764.4871