Catalyst is upgrading to a new headquarters near our current location in Pleasant Prairie, WI. The new facility will continue to remain centrally located within the US and less than an hour north of Chicago.
The move continues our 24+ year history of consistently evolving to better serve our clients. By re-envisioning how exhibit houses will operate going into the next decade, the new facility will:
Expand capabilities – Catalyst has always prioritized offering best-in-class services utilizing in-house resources. The current state of supply chain and 3rd party vendors had made in-house resources an even higher priority. The new facility further expands Catalyst's graphic production and AV capabilities while allowing for more expansion in the future as needed.
Facilitate seamless collaboration between in-office, remote, and hybrid teams – The new layout features numerous collaboration areas that are infused with cutting-edge technology to remove the communication barriers that modern teams typically face. This not only aims to improve the performance of internal teams but allow Catalyst to better leverage global talent and collaborate with clients more effectively.
Modernize infrastructure – High-speed connectivity, security, hardware, and software have all been upgraded to support modern workflows and harness the latest technologies as well as ensure the continued safety of both internal and client data moving forward.
Enhance operational efficiency – The new facility benefits from close to a quarter century of experience to develop a layout and operational workflow that maximizes efficiency and quality.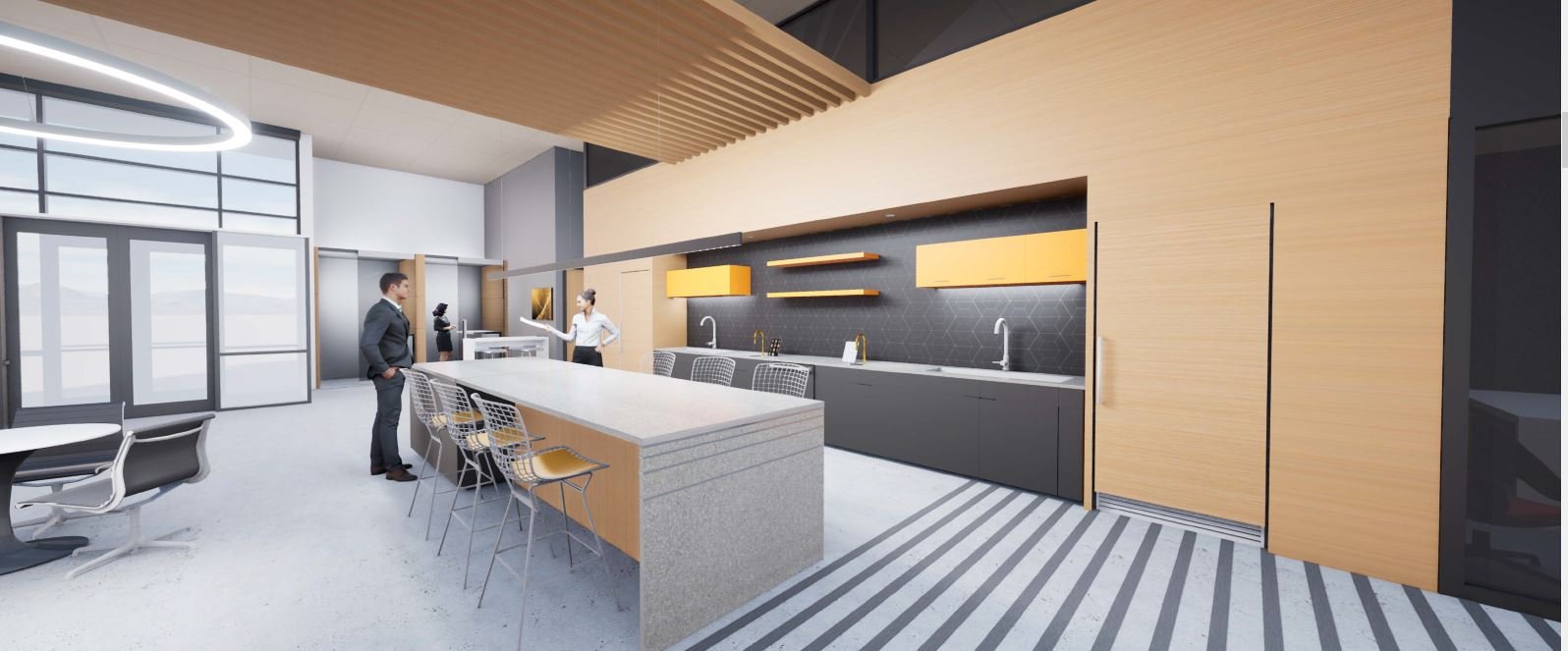 The transition to the new facility is expected to be completed fall of 2022.