What started as 2 weeks of lockdown spiraled into over a year of uncertainty - not just for the trade show industry, but for the entire world. Riddled with false starts, it seemed as if the return of live events was to be delayed indefinitely. However, we are here to bring good news. For the first time since the pandemic started, we are now seeing real signs of life for the trade show industry.
Let's talk about the positive signs we are seeing, what still needs to happen, and how to be ready for the comeback.
The Good NEws

Vaccine Effectiveness
It was at some point last year it became clear the return of the trade shows would be predicated on the success of vaccines. While the majority of doses remain to be administered, the initial data on vaccine effectiveness outside of clinical trials is out.
The results:
According to the CDC, both the Pfizer and Moderna vaccines show a range of 89%-95% effectiveness against SARS-CoV-2 –

meeting or exceeding clinical performance.

The Janssen vaccine came in slightly lower at around 74% in the US, but still exceeding clinical performance of 66.3%.


Vaccinated persons who were diagnosed with COVID-19 have a 60% lower hospitalization rate than unvaccinated persons.


While more investigation is required, a growing body of evidence suggests that fully vaccinated people are less likely to have asymptomatic infection and potentially less likely to transmit SARS-CoV-2 to others.


To date, the VAERS (Vaccine Adverse Event Reporting System)

has not detected patterns that would indicate a safety problem

with COVID-19 vaccines, with over 312 million doses administered worldwide.
Bottom Line
---
The initial data on vaccine effectiveness is very positive. Why does this matter? Increasing confidence in the vaccine (both socially and politically) is critical for relaxing and lifting restrictions - which is already starting to happen.

New CDC Recommendations for Vaccinated Individuals
With enough data on vaccine effectiveness, the CDC has now released the first set of public health recommendations for fully vaccinated individuals. After 2 weeks receiving the complete dosage, fully vaccinated people can:
Visit with other fully vaccinated people indoors without wearing masks or physical distancing.


Visit with unvaccinated people from a single household who are at low risk for severe COVID-19 disease indoors without wearing masks or physical distancing.


Refrain from quarantine and testing following a known exposure if asymptomatic.
These recommendations are being updated and expanded based on community spread, vaccination rates, and the rapidly evolving science on vaccines. At the time of writing, all other CDC guidelines remain in place. It is recommended to check for updates frequently.
Bottom Line
---
This is the first real evidence of a shift in sentiment by the CDC – the federal agency responsible for directing how state and city governments set policy moving forward. These are the same policies that determine the return of trade shows.

Regional Returns
As highlighted in this article by Trade Show Executive, several cities in the US have been successfully hosting smaller events with safety measures in place. Leading the charge is Orlando with Atlanta, Miami, Houston, and Dallas following suite. Boston and Denver are soon to join.
Texas and Florida state governments have also issued strong support for host cities providing the additional stability show organizers and exhibitors need to move forward with their events with confidence. As a result, some shows have relocated to Texas and Florida from other states.
As of last week, two cities that were more restrictive on trade shows have now made large strides in opening back up. Chicago, which made industry news for the recent cancellations of two major restaurant shows, is now preparing for a summer return of trade shows according to Gov. J.B. Pritzker himself. And starting March 15, Las Vegas is now allowing trade show and convention facilities to operate at 50% capacity.
Bottom Line
---
Smaller shows are already starting to happen in certain regions of the US with more (and larger) shows soon to follow across the nation. Further, we are seeing rapid changes in sentiment and policy towards tradeshows as vaccination progress continues.
Expect this to accelerate.

What STILL NEEDS TO HAPPEN?
Continued Vaccinations
The majority of the population have yet to be vaccinated, and the timeline for completion has been mostly uncertain until recently. On March 11th, the white house announced all Americans will be eligible for vaccinations by May 1 with a target of July 4th to start returning to normal. Questions have arisen about vaccine quantities, but the President has indicated there will be enough vaccine for every adult by the end of May.
At the time of writing, 54 million Americans have received at least one dose of the vaccine with more than 2 million doses going out per day. If progress continues at this rate, it accelerates the vaccination timeline by several months compared to previous reports.
Local Reopening Policy
There has been favorable progress with COVID policies in a few areas of the US, but there is still much more to go. As vaccination rates continue to rise, venues will start opening at different times based on how quickly city and state policy makers move. As we have seen, policy can literally change overnight, so keep a close eye on the cities your shows are located.
International & Corporate Sentiment
While international travel and exhibition may lag behind slightly in it's return, expect a gradual resumption as global safety recommendations change going into the latter half of the year and early 2022.
Corporate policy will vary more based on industry and leadership. However, it is worth noting some companies have already found opportunity in this environment. For example, at the Surf Expo held in January, overall attendance was roughly half of the previous year, but the buyer-to-exhibitor ratio increased by 23%. This provided remaining exhibitors with priority access to serious buyers with less competition – increasing exhibitor results when compared to 2020.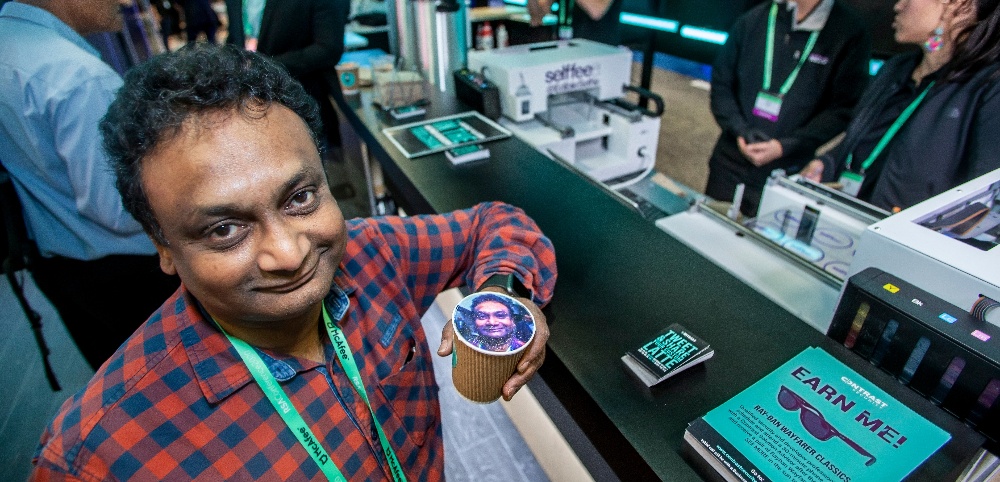 The Greenlight
It's clear the necessary elements are being put in place for the return of trade shows, and in some cities they have already. It has also been demonstrated how quickly sentiment and the polices regulating trade shows can change. The real question is:
Are you ready for when you get the greenlight?
If you haven't already, we highly recommend you read our blog post on flexibility. The situation around exhibiting and safety will remain fluid in 2021, and you should have a plan to address it.
Also, consider the opportunity. While it's likely that show attendance will be down for 2021, those that do attend will be serious buyers. Consider how you can leverage this opportunity over those who choose not to exhibit - can you seize more sales or project your brand's stability and dominance?
And finally, start planning now. While nothing is 100% certain, trade shows from summer onward have a real possibility of happening - especially in states that have shown to be bullish on trade shows. Many will wait until the last minute with insufficient time to prepare – resulting in additional costs and subpar results. If you are reading this then you are already ahead of the game, so why not keep it that way?
Plus, with our Move Ahead Guarantee, if your show does end up canceling for some reason, you will only pay for the work we've done with no cancelation fee.
Ready to get started? Click Here.