Every business knows how crucial a trade show or industry event booth can be. It is a must-do that puts businesses in a customer-concentrated area that can lead to day-of contacts, leads, wholesale connections, and most importantly, sales! Here at Catalyst Exhibits, we understand how daunting putting together a show exhibition can be. That is why we are here to help. Let's take a look at the pros and cons of renting vs. owning so you can make the right decision for your business.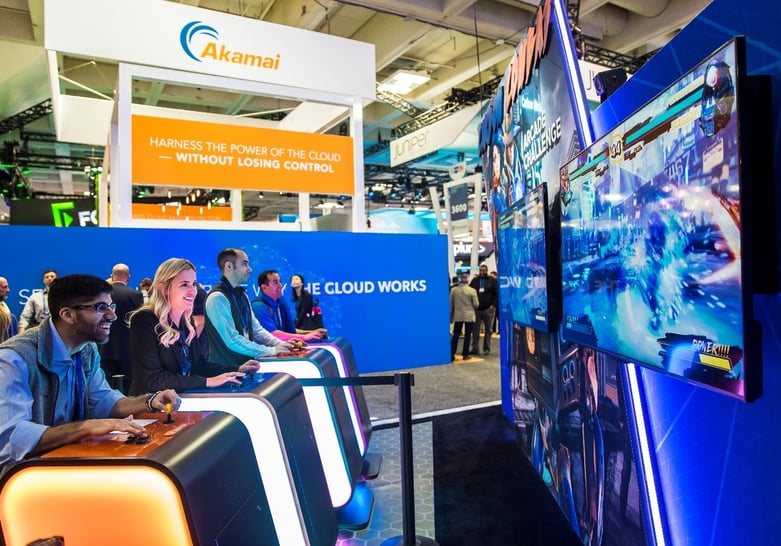 Benefits of Renting

Your Booth

- Customizability: Renting booths allows a business to customize each booth for each specific event. This allows our designers the ability to tailor an exhibit design specific to your goals and objectives each show individuality which helps deliver the most impactful space to your audience.

- Maintenance and Storage: Renting a booth allows your business to be free of any ongoing program costs. You won't have to deal with the booth maintenance as properties get damaged during shipping and install during the show or the storage when the booth sits inactive in between shows.

Flexibility: Renting a booth provides ultimate flexibility both in the design and also when budgeting for shows. There is no big, long-term investment in renting where you have to predetermine your budget for the next 3-5 years. Your business simply rents for what it needs based on current market conditions and budget.

New to Exhibiting: Businesses participating in their first show should consider renting as their first option. Renting will allow you to get your feet wet and really understand what a show entails. It is much smarter to start with a smaller investment such as renting a booth rather than rushing into things at the get-go.
Downsides of Renting

a Trade Booth

Costs Can Be Higher Over Time: If your business is regularly participating in six or more shows over the course of a year with similar goals and objectives then renting the same booth can add up.

Less Customization: Simply put, you don't own the booth. This means that the components used within the booth typically have less customization options if used "standard". You can always customize the properties but at a certain point it becomes cost prohibitive and would make more sense to design/build a custom one for your company to own.

Minimal Wear and Tear: Rental means that other businesses are also utilizing the same services. While Catalyst does refinish any damaged components in between uses there is sometimes minimal wear on the booth components.
Benefits of Purchasing

Your Trade Show Booth

It's Yours: You have free reign over your booth. Everything is yours and you can do what you please.

Consistent Branding: Owning your own booth will allow your business to have consistent branding over each show.

Multiple Shows: If your business participates in a large number if shows per year, it can be much more cost effective to purchase your own booth.
Downsides of Owning

Your Trade Show Booth

Initial Expense: The initial expense of buying a booth can be a much larger upfront cost than some businesses are prepared to invest in.
Maintenance and Storage: Owning a booth means that everything is yours. This includes all maintenance and storage costs.

Lack of Flexibility: Owning a booth means you will not have as much flexibility to keep up with modern trends. Your booth will stay the same for as long as you own it or choose to upgrade.
Rebranding: You cannot rebrand a fully customized booth. If your business goes through changes it is extremely difficult to rebrand an already fully customized booth.

There is no best option when it comes to renting or owning your trade show exhibits. As a business that provides strong options for both, we see a lot of success when leveraging both options to create a more efficient answer for your business. We call it a "Hybrid" approach, where you buy small and rent big.

This option allows you to maximize your flexibility while maintaining the cost efficiencies you're looking for. On top of that, it will also provide a more consistent brand look and feel while delivering some creative freedom to design a meaningful brand experience for both the product and the audience.



At the end of the day, it is up to you and your business to decide the best option for you. Catalyst Exhibits is here for you throughout the whole process. We will listen to all your concerns and ideas in order to create the best booth for you, whether it's rented or bought from us! Contact us today to get started on your business' booth for the next show!